Урок №144. 5 Scientific Secrets To Get More Instagram Followers
Тут не пойдет речь о том, как важно использовать Инстаграм для бизнеса. Статья посвящена некоторым хитростям этого приложения, о которых мало кто знает. А благодаря им можно будет увеличить список фолловеров. Секреты подсмотрены на сайте business2community.com.
5 Scientific Secrets To Get More Instagram Followers
<!–noindex–> <!–/noindex–>
«How to gain more followers on Instagram?» «My photos are awesome, but I don»t get enough likes!» «I need more followers on my Instagram account!» «How can I get more people to view my posts?»
These and many similar questions are now commonplace across the internet as Instagram overtakes erstwhile popular social networks like Facebook and Twitter in popularity. Unfortunately, answers to the questions above are difficult to come by, for Instagram hasn»t been as widely researched as the other two networks have.
In this post we»ve revealed five secret nuggets that will help you get more Instagram followers and likes. These secrets have been dredged up post intensive research and reading — you»d find them useful.
Secret No.1 Photos don't have to be square
Instagram=square photos. It is funny how we»ve come to accept this limit, play within this restriction and never explore other possibilities.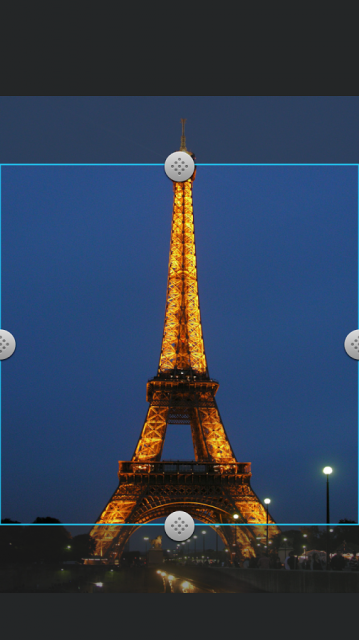 Not all photos are meant to be square. In fact, horizontal, landscape images tend to be more appealing, hence the 2:3 standard aspect ratio in most cameras.
You need not be bound by Instagram»s square photo restriction. There are several apps online that can help you post your uncropped images on your timeline. Try these:
iOS: Instasize
Android: NoCrop for Instagram

Windows: Cropic

Secret No. 2: Instagram posts with faces are more popular
We are subconsciously pre-conditioned to pay attention to human faces. No matter where they are — on the streets, in meetings, in videos, on websites and social networks.
Georgia Institute of Technology and Yahoo Labs researchers analyzed 1.1 million Instagram photos. They found that:
Likes on photos with human faces = 38% higher than likes on photos with no faces
Comments on photos with human faces = 32% higher than comments on photos with no faces
So, what does that say about the future of selfies? Here to stay, it looks like.
Even if you are a business, using human faces in your updates should be a part of your Instagram strategy. National Geographic»s official account does this really well by using humans in several of their photos. Have a look at their account.
Secret No. 3: Yellow and blue images drive more sales
If you are a brand or small business on Instagram, looking to sell your products on there (for instance, a fashion brand), yellow and blue colors will work best for you, as per a study by University of Winconsin and Olapic, the latter being a platform that allows retailers to host a curated feed of Instagram images on their websites.
Secret No. 4: Longer captions trump shorter ones
Longer captions tend to give people better context about your photos and, therefore, lead to more engagement in terms of likes and comments.
Also, as far as sales are concerned, the Uni of Winconsin and Olapic study found product photos with longer captions lead to more sales than those with shorter ones.
So, irrespective of what your intention for using Instagram, longer captions that tell the story behind your photograph are the way to go.
Secret No. 5: Red, Yellow and all things bright
Aditya Khosla of Massachusetts Institute of Technology (MIT) and others studied the predictors of the popularity of an image and presented their findings in a research paper titled «What Makes an Image Popular?«. Their research used a dataset of 2.3 million photos on Flickr. Of the many predictors they analyzed, color is the one most relevant for our Instagram application.
Notice how duller colors tend to have almost half the popularity that brighter colors have. So, add some brightness to your photos (Instagram has a default setting for that) and choose brighter reds, yellows and blues.
Ex
В тексте вам встретилось слово commonplace — to be commonplace значит стать чем-то само собой разумеющимся. А какие еще есть варианты сказать об этом на английском? Вот что нам предлагает словарь МасMillan для описания чего-то Ordinary and Normal.
— something that is normal is how you expect it to be,
and is not unusual or surprising in any way
—normal or average, and not unusual or special
— generally used or accepted as normal
– ordinary and not interesting or special
– ordinary and not interesting or exciting, especially because of happening too regularly
— very ordinary, with no qualities that interest or impress you
— not unusual, exciting, or especially good